STAY COMFORTABLE IN STYLE
Super Soft Women's Walking Shoes come in several different colours.
Super lightweight and flexible just like socks, breathable fabric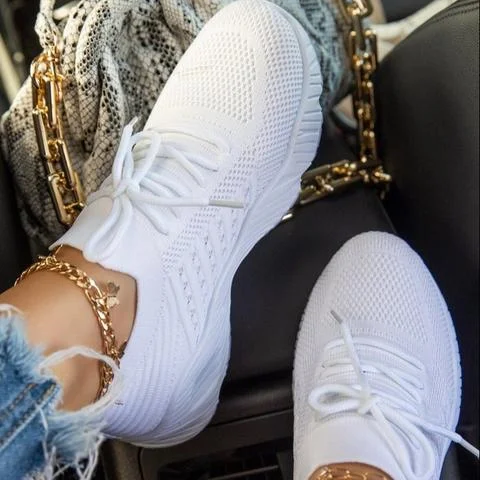 MD out-sole with air cushion. The high-quality rubber material is non-slip and wear-resistant. Platform measures approximately 1.96"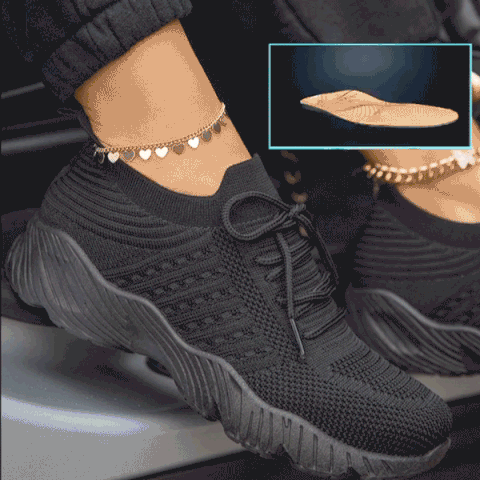 Perforated arch for ventilation and breathability. Classic air cushion design makes these shoes perfect for work, for those who need to stand or walk for a long time.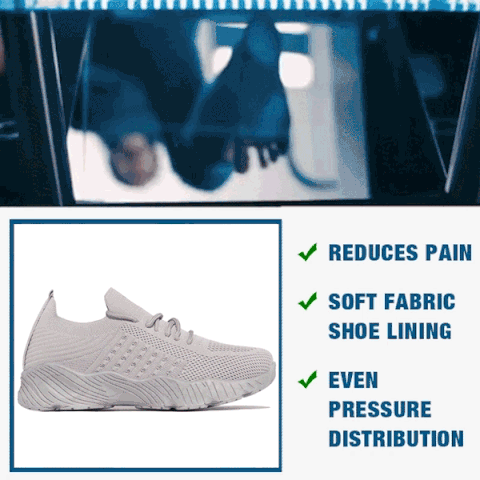 See all footwear here.
See sizing information here.
Size Chart
| | | | | | |
| --- | --- | --- | --- | --- | --- |
| Tag Size | UK Size | Feet Length |   | Feet Width |   |
|   |   | Cm | Inches | Cm | Inches |
| 36 | UK 2.5 | 23 | 9.02  | 8.51 | 3.35 |
| 37 | UK 3.5 | 23.5 | 9.25  | 8.81 | 3.47 |
| 38 | UK 4.5 | 24 | 9.45  | 8.99 | 3.54 |
| 39 | UK 5.5 | 24.5 | 9.65  | 9.19 | 3.62 |
| 40 | UK 6.5 | 25 | 9.84  | 9.37 | 3.69 |
| 41 | UK 7.5 | 25.5 | 10.04  | 9.55 | 3.76 |
| 42 | UK 8.5 | 26 | 10.24  | 9.75 | 3.84 |
| 43 | UK 9.5 | 26.5 | 10.43  | 9.93 | 3.91 |